Welcome to the utility-page made for those of our sisters who are involved in a web competition! We know how hard it is to round up votes for your site and this is our way of trying to help You to "Catch your dreams"!!!
Do you want to have the entry to your web competition listed at this page? First of all you have to be a member of the Net Sisters Org. - and then simply send ALL of the following information to blue@netsisters.org
Your Sister Name
Your Email Address
The name of your site
Your site URL
What competition you are involved in
The URL of the competition
Your voting URL
If you compete in more than one competition you may list them all - there is no limit of entries!
Once a week the url to this utility-page will be sent thru the Net Sisters Org main egroup to encourage sisters to vote for Your site in Your Competition!!
From all of us here at Net Sisters Org.
We wish you the BEST OF LUCK in your fight to the top of your competition!!!

To your notice - each and every sites of the following URL's will be open in a new window.
In addition to the main utility "DreamCatchers" have we also set up an egroups for our "Fighting Sisters".
This is a way for you to talk to your fellow fighting sisters, exchange ideas on ways to enhance your chances to move up the ladder in your competitions!! It is also another great way to vote exchange!
To subscribe to NSO Dreamcatchers Vote Exchange Group just click here
If we do not have your information, we can not get votes for you!! Mail me your information today!!
---

Do you want more information about web competitions? Maybe you get answer to some of your questions by visit some of the web competitions!!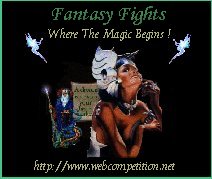 ---
The DreamCatcher-logo was created with psp tubes provided by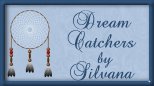 Net Sisters © 1999, 2000, 2001 by Diamonds Sisters - Webmistress Sister IceRose
No unauthorized duplication of our graphics